3M™ Fasara™ - Architectural Window Films
3M™ Fasara™ films are made of thin, durable polyester with a decorative matte surface - perfect for privacy, decorative and architectural applications.
A perfect choice for interior glasses and inside surface of exterior windows, 3M™ Fasara™ films create custom solutions for residential and commercial environments. They provide a more private ambiance and a more dynamic aesthetic appearance. The 3M Fasara films require minimal care. They can be washed with common, non-abrasive cleaning solutions and sustain the test of time.
The 3M™ Fasara™ Glass Finishes are decorative glass finishes and available in 50+ designs. These decorative finishes can be used to control light and privacy while enhancing interiors aesthetics. Fasara provides the advantages of etched, cut, sandblasted, and textured glass at a fraction of the cost.
3M Fasara Features
Thin, durable polyester with a decorative matte surface that provides a decorative privacy screen on the interior surface of the window.
Available in several textures at a fraction of the cost of etched glass.
Unique designs and patterns – ensuring a tranquil appearance.
Prevents glass from flying - safety during an accident.
Etched effect on the glass - without hassles.
UV resistance up to 99% - reduces radiation.
Applications
The 3M Fasara film can be used for interior safety or decorative applications. It is particularly suitable for internal glass and window surface in:
Conference rooms
Lobbies
Retail environments
Residential settings
Private offices
Glass partitions
Verandas
And more...
Getting a Custom Quote
Once you've called to schedule an appointment, a member of our team will meet with you at your residence or business to discuss your needs and design ideas. If you are working with an interior decorator or contractor we will be happy to collaborate with them. If you are not working with anyone and need assistance with concept and design, our experience team will be there to assist you.
30 Years of Experience at Your Service
For more than 30 years Professional Window Tinters has been the preferred provider of window tinting for homeowners and businesses throughout Miami-Dade and beyond. Our team is highly trained to ensure our customers' satisfaction and peace of mind.
For more information, call: 305-261-7400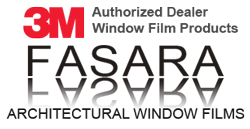 Examples of our Work